Posted on July 02, 2010
Recently I created a bookmarklet which allows to replace standard text editor in Gmail with Ymacs — an Emacs-like text editor that works in a browser.
With Ymacs your Gmail can look like this: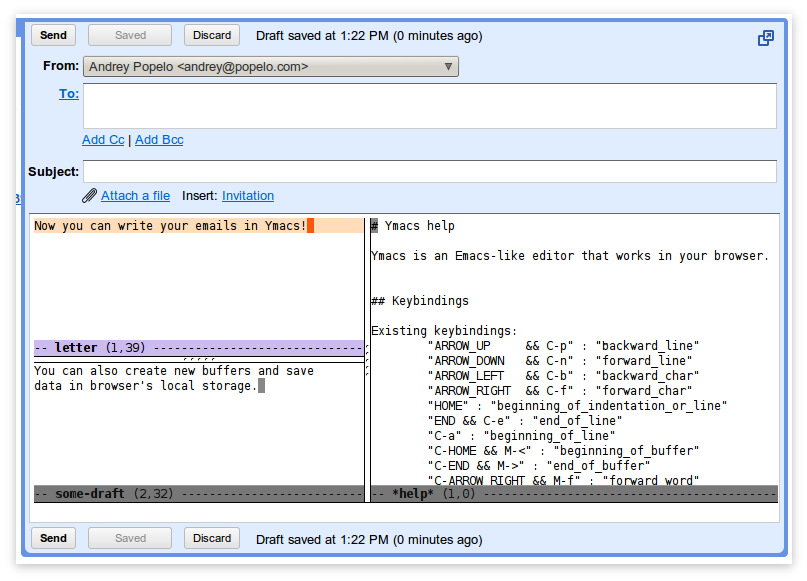 How to use it:
Drag this link to your bookmarks and rename it to "Ymacs for Gmail".
or
Create a new bookmark and paste code from this file to url field.
Login to your Gmail account and start editing a new letter. Make sure to switch to "Plain Text" mode if you are in "Rich formatting" mode.
Click on the bookmark
Enjoy your new editor for Gmail
Source code of a bookmarklet is available on Google code.
Ymacs editor was originally created by Mihai Bazon, you can also check out an online Ymacs demo, which is also very cool.